Moses Oloya's Hanoi FC and Felda FC shared the spoils as both settled for a 1-1 draw in the Asian Football Confederations Cup on Tuesday.
Oloya started the match, having been tipped as the key player, and even though rains made the stadium unplayable, several chances were presented by both sides.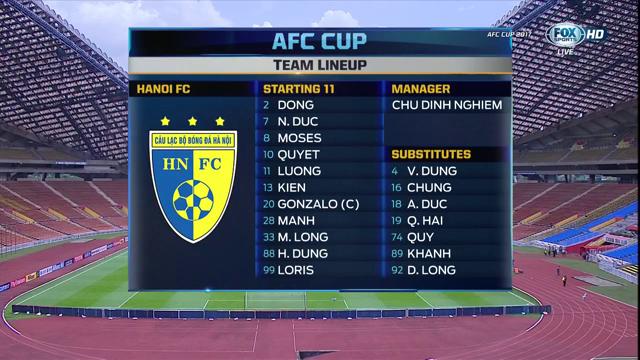 Hanoi came close first, when Hung Dung tried a cut back for Marronkle in the area, the latter failing to get his shot right.
Felda FC's Kragnar Zah Rahan broke the deadlock in the 23rd minute when he swung in from the right, catching out an incoming Minh Long.
The perfect loop awed the crowds.
Hanoi tried to create chances through Arnaud's header and Van Quyet's shot near post after a great run from the right but all seemed to be in vain.
Hanh Luong also found Van Quyet onside with a long ball to the right in the second half, but the angle was against the latter, the chance getting wasted.
With four minutes of added time left, Hanoi's Hung Dung did the damage curling the ball hits inside the post, rebounding into the net for a painful equalizer.